COVID-19 really came and turned the year on its head. We did not see the lockdown coming, but once it did, we had to find ways to cope, right?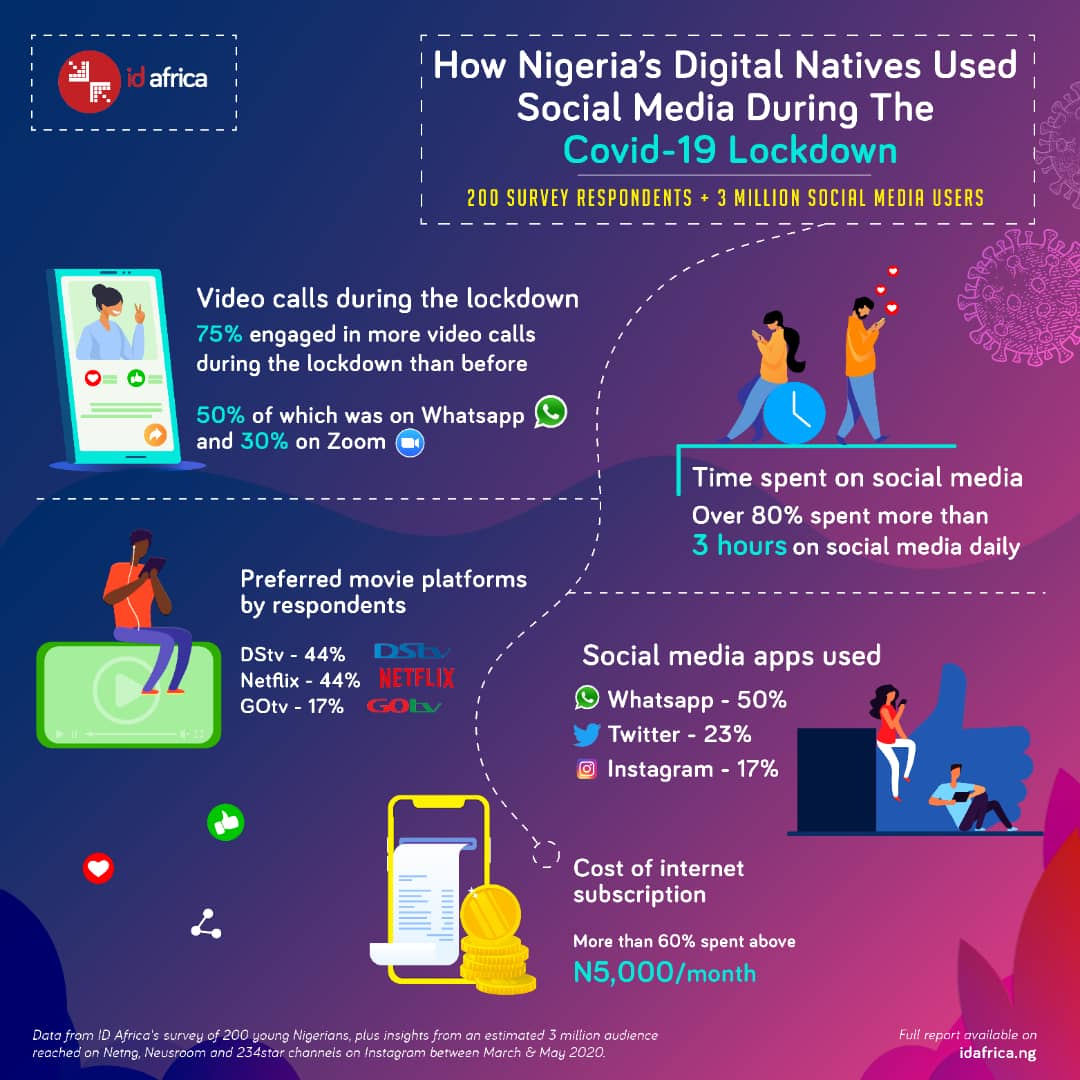 Our daily routines were disrupted and we were all not used to staying indoors, but we all learned to adapt.
The research team at ID Africa was curious about how young Nigerians spent their time online during the COVID-19 lockdown, and so they conducted a survey of 200 young Nigerians and studied the activities of social media users across our platforms – Netng, 234Star, Neusroom, and Orin.
According to the report, Nigerians were spending a lot more time online than usual. This was totally not surprising because the lockdown came with a wave of boredom for many.
People also turned to movies to stay entertained during the lockdown. According to the report, 44% of the respondents said that they had been watching movies on Netflix, while a combined 61% responded that they had been watching either DStv or GOtv. Only a very small segment of respondents had been watching movies on YouTube.
Besides this, studying engagement trends on media assets owned by ID Africa showed that online users engaged with content around movies and popular TV or web series like Miracle in Cell No. 7, Skinny Girl in Transit, Jenifa's Diary, etc. Besides helping to occupy the time, watching these movies gave social media users virtually shared experiences to talk about and connect over since the lockdown had deprived them of physical contact.
There are all kinds of interesting stuff in the report. See for yourself here.
The post Movies And TV Shows Kept Us Sane During The COVID-19 Lockdown appeared first on Nigerian Entertainment Today.
source
https://thenet.ng/id-africa-movies-series-kept-sane-covid-19-lockdown/