Anita Aiyudu-Adesiyan has just been appointed Country Manager for MTV Staying Alive Foundation in Nigeria. We can spend the rest of this article talking about how huge of a deal that is but you probably already know. So, let's jump straight into 5 things we think you should know about the comms queen.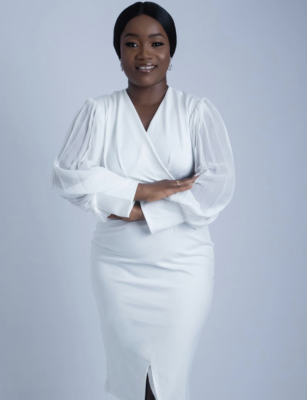 Anita worked in PR for 6 Years: Anita cut her teeth in Marketing Communications working at Black House Media as a PR Consultant. During her 6-year stint at the company, Anita championed the publicity and communications for top brands and events including Fayrouz L'original, Hennessy Artistry and MTV Africa Music Awards among others.
She got married to the love of her life in 2019: A stunning proposal in Valencia, two very elaborate wedding ceremonies in Lagos and Anita and her longtime boo, Ifeoluwa finally made their union official. Her Gatsby-themed white wedding was simply out of this world.
She's a dog mom! If you follow Anita on Instagram, then you most probably have met her dog, 'Loki' who most of her life revolves around. Next to Ifeoluwa, Loki has Anita's heart.
She's the first country manager for MTV Staying Alive Foundation in Nigeria: The MTV Shuga franchise has no doubt enjoyed a significant amount of success in Nigeria for almost a decade now, but Anita's appointment is the first time the show's producers MTV Staying Alive Foundation would be getting a manager for its operations in the country. You see why this is a big deal?
Anita has a girl tribe she doesn't joke with: You know how the saying goes – behind every successful woman is a tribe of other successful women who have her back. Yup, Anita has lots of those. From Tosin Ajibade of Olorisupergal to Nike Fagbule and the singer Waye among many others, Anita is constantly surrounded by a bunch of fabulous women.
The post 5 Things You Should Know About Anita Aiyudu-Adesiyan, The New Country Manager For MTV Staying Alive Foundation appeared first on Nigerian Entertainment Today.
source
http://thenet.ng/5-things-know-anita-aiyudu-adesiyan-new-country-manager-mtv-staying-alive-foundation/