We know that Valentine is almost here and you want to have a day with the bae. If you are tired of having the same type of dates every time, like dinner or going to the movies, we have what you need to shake things up. You can have a swell time with your partner this season of love with these fun date ideas:
1. Go Kart Riding: You can have a fun day at a go-kart track with your partner. You and your partner can set sweet, romantic wagers on the winner of your go-kart races. It would be a fun and easy day without the stress of dressing up.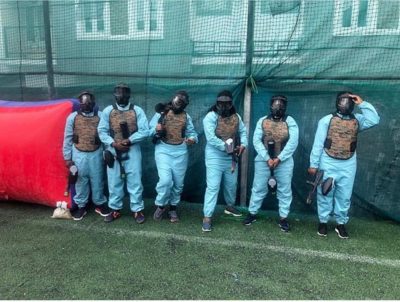 2. Paintballing: If you and your partner are best-friends, this will be the perfect activity date for you. Get other friends, either couples or singles to join in the fun and each of you will lead a group. There can be a romantic prize for the leader of the winning team that both of you will actually enjoy.
3. Wine Tasting: If you want to try a classy and different date than you are used to, then wine tasting is perfect for you. A wine-tasting class will also be super romantic and give you Instagram pictures for days.
4. Couples Date Night: If you would rather have a fun night in, you could invite other couples to hang out with you. You could have a game night, throw a mini-party, or do any other fun activities you can think of.
5. Karaoke: Take your boo on a fun night out in town. You can sing beautiful love songs to each other during karaoke, get some drinks and just enjoy a night of music, love and laughter.
This valentine, allow yourself to experience new things with your partner instead of all the regular dates you are both used to. Try something fun, live a little, take a bunch of happy pictures and try out something from this list. Which of these activities would you be most excited to try? Let us know in the comment section below.
The post 5 Fun Date Ideas For Valentines Day appeared first on Nigerian Entertainment Today.
source
http://thenet.ng/5-fun-date-ideas-for-valentines-day/